Of course, if bank's cash management isn't efficient and optimized, this can severely impact the profitability of its Atm fleet, especially with more rate hikes on the horizon, and with the costs of CIT carriers and security services escalating year after year, and with increasing consumer resistance to ATM fee hikes,the costs are on the rise.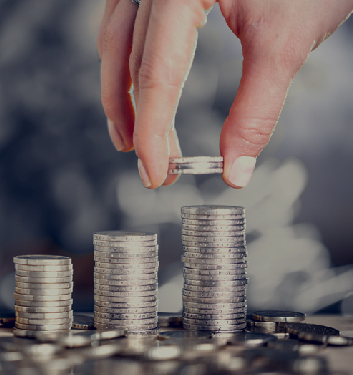 In order to accomplish these objectives bank branches associate a whole management team responsible on suppling ATMs with cash, per need. However, they still suffer from a poor management because bank cash outlays and customer's demands are uncontrollable and stochastic which entails a considerable cost notably of replenishment and recycling.
Moreover, ATMs are one of the most important touchpoints that banks have to offer properly because it directly impacts the customer experience. when the Atm is down it create a disappointment on the part of customers forced to search for another machine, and as we know a disappointment of customers involves first and foremost a loss and decline in turnover. For all those reasons, bank branches should now take alarm and mobilize.In light of these problems, the firm Atm-View has dealt with this issue and propose a relevant solution which ensure an efficient cash management for the banks' branches with minimum of costs, thereby improve customer satisfaction by increasing cash availability of ATMs. Of course, ensuring truly efficient and optimized cash management is easier said than done, but with the solution of Atm view it became also easy to done.
Furthermore, Banks still complain about the wastefulness. Most frequently solicited ATMs are out of service due to low cash level, while overfilling a part of ATMs network with stagnant cash.
It's become clear with technological progress , online banking expansion and Demographic growth , that the number of bank's customers increase significantly. Banks are urged to meet growing cash demands as well as ensuring cash withdrawals available 24x7.
Optimize and save your operation costs through the use of advanced forecast and cost optimization algorithm.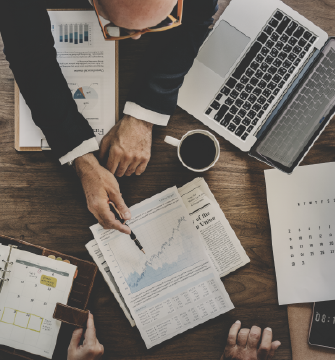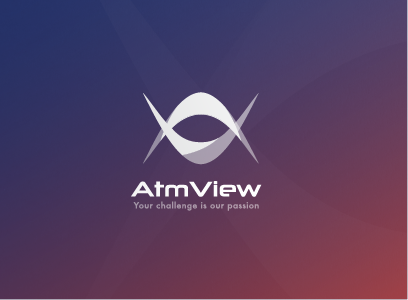 Today, ATM-VIEW can harness the learning capacity of artificial intelligence to develop more accurate forecasts of their cash needs. AI assimilates real-time data to determine how customers use a given ATM on a daily, weekly or monthly basis. The system also learns and adjusts for seasonal use patterns
The core of this solution is based on machine learning combined with optimization algorithms, which allow banks branches to estimate an optimal amount of money that must be supplied to each ATM with the aim of satisfying customer unknown demand and avoiding dead cash sitting in the ATMs. Not only that but also it enables banks branches to forecast the exhaustion date in order to guarantee availability of cash in ATMs, as well as it offers a holistic views of machines availability and cash levels (Realtime view cash). This forecast is based on a deep analysis of historical data and extraction of all factors impacting consumption of cash.
In view of this solution, the number of staffs involved in cash management will be minimized to one cash manager, as well as the number of interventions of cash provider, which allows bank to reduce its costs.Another key thing to remember is that the cash management solution offers the possibility of creating a recycling orders if the Atm capacity allows this, so that the costs of collection operations will be reduced.
The process of replenishment will be automated and transformed to a push of a button, that said, the cash manager will get rid of manual spreadsheets and calculations to manage its cash, thanks to the calculation engine of cash management solution which relies upon multiple forecasting and cost optimization models.
Furthermore, the cash management solution has been designed to examine the entire cash cycle management from replenishment to reconciliation, in order to help banks to monitor its cash cycle and insure that it is properly managed and working for them rather than against them.

Moreover, the cash management solution has another functionality namely:
Management and configuration which allows for cash manager the possibility to configure different entities of the system in order to be evaluated and taken into account, Namely:
It allows also a clear overview of the components and overall status of ATMs and their event as well as it provides a Standard report for orders, machine availability, returns, supply shortfalls, stops. By Implementing a reliable solution with accurate forecast, robust optimization, real time visibility of ATM networks, banks can finally solve the complex equation of cash optimization and ensure transparent and actionable control regime that overcome the seven hinders of ATM cash management.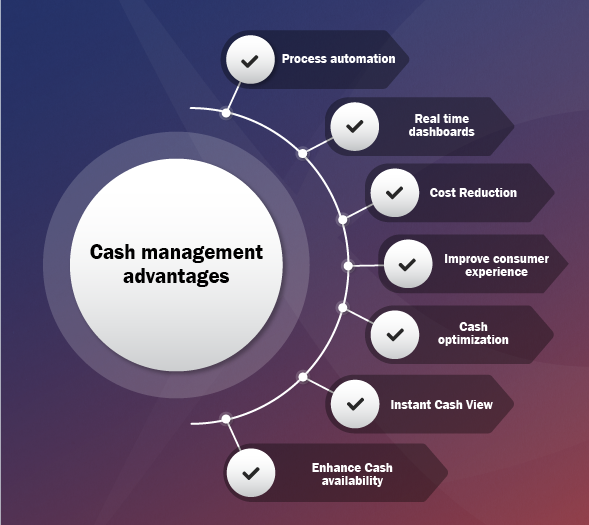 A cash management solution enables banks to raise customer footfall by increasing availability of their Atm fleet using a proper forecasting of exhaustion dates and a near Realtime visibility into their ATMs consumption patterns. It allows also a Standard report for orders, machine availability, cash levels, returns, exhaustions ,stops.
As well as It occurs an optimizing cash replenishment schedule by predicting cash requirements based on historical data, responding to changes in consumer behavior and adjusting forecast for holidays, and special events. Additionally, optimizing cash replenishment schedule minimize implicitly costly CIT visits, redundant replenishment activities and dead cash sitting in the ATMs.
the days of paying for a staff in order to manage the cash manually full time are long gone. Today with cash management solution, the process of replenishment and recycling will be summarized in one click with just one employee. So that the rest of staff will be able to collaborate proactively to pinpoint other problems and make informed decisions in a timely manner.